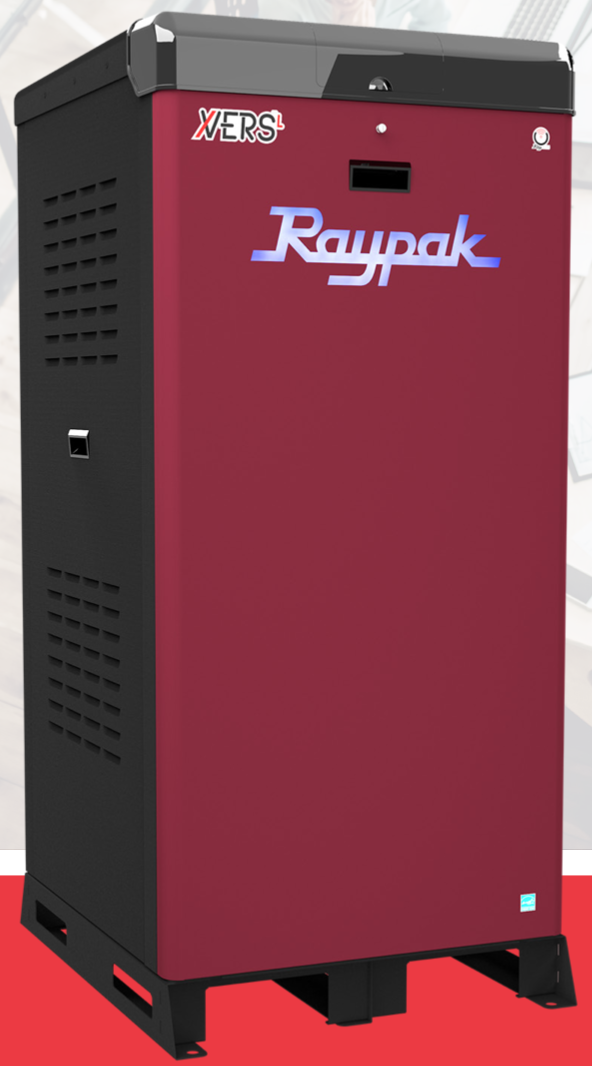 The XVers L, Raypak's newest hydronic boiler is built to automatically assess the temperature and adjust to make sure your environment is controlled and comfortable. It is engineered for performance, efficiency and with Raymote access, it allows you to stay connected and informed anywhere you are.
The XVers L is available in sizes from 399 to 850 MBTUH which expands our reliable XVers family of boilers. Feel secure with Raypak, and know that you are keeping your buildings, schools, multi-family housing, hospitals, and gyms warm and energy efficient with the XVers L line of hydronic boilers.
VERSA IC Intelligence with Raymote Access
Instant visibility of boiler status and internal service light
Stainless steel fire-tube heat exchanger technology
Up to 98% efficiency for maximum performance
PRODUCT CONTROLS
Raypak's VERSA IC touchscreen enables modulating temperature control, safety limits, and ignition programming into one user-friendly integrated control platform. With self-learning features that prevent equipment damage, this automated controller is easy to set-up, understand, and use making it as close to plug and play as possible.
The VERSA IC system can be remotely monitored through the Raymote mobile app or web dashboard. With touch-of-a-button access to vital information, Raymote gives you:
Real time service notifications to keep you informed.
View and manage your Raypak systems at multiple sites.
Instant visibility to historical data and performance reports.
*Raymote is an optional feature that can be added to the XFIIRE. The inclusion of Raymote includes 1 year of service. Raymote retrofit kits available for installed products with the VERSA IC touchscreen.