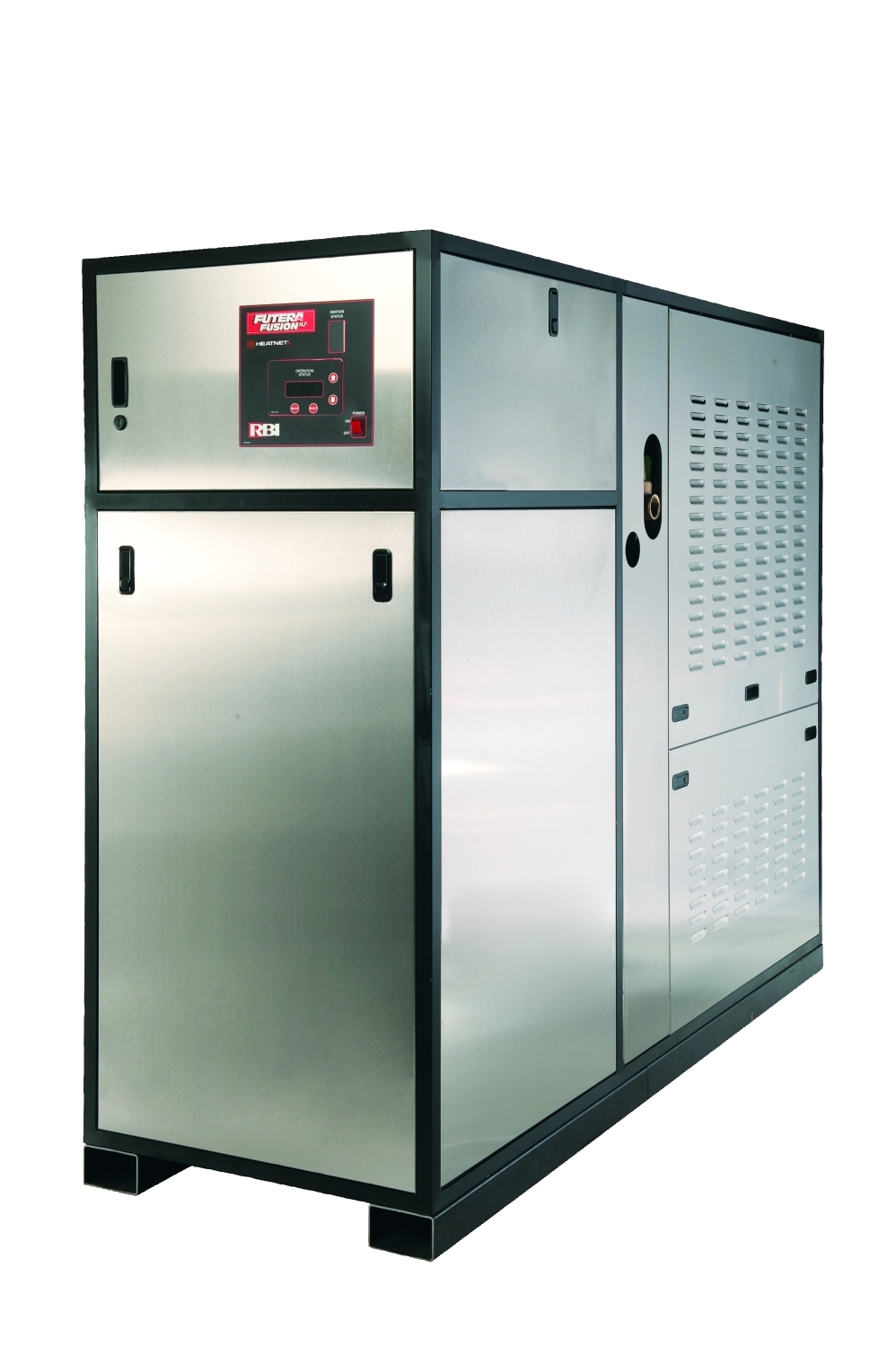 Futera Fusion (Fusion XLF)
The gas-fired Futera Fusion Series brings the field-proven performance of RBI boilers and water heaters to the ultimate levels of efficiency and reliability. Fusion's innovative design makes i the ideal choice for applications with low operating, return or make-up water temperatures. Unlike most condensing products on the market today which publish the highest efficiencies at the lowest inputs, the Fusion Series can attain efficiencies as high as 99% at full input!
The fully modulating firing system continuously varies the energy input to precisely match the heating load without over-firing and wasting fuel providing extremely high part-load efficiencies.
If you're looking to maximize operation efficiency, reliability, and flexibility in domestic hot water and hydronic heating applications, the Fusion Series is your heating solution.
Key Features
500 - 2,000 MBH (Fusion)
2,500 - 4,000 MBH (Fusion XLF)
Full Modulation (up to 5:1)
Copper 4-pass Primary Heat Exchanger (125 psi)
Stainless Steel Secondary Heat Exchanger
HEATNET 3.0 Integrated Control Platform
Modulating Temperature Control Mixing Valve
Symmetrically Air/Fuel Coupled
Patented Turbo Pilot Sure-fire Ignition
Modbus, LonWorks and BACnet BMS Integration
Category II and IV Venting(up to 160')
PVC/CPVC, Polypropylene and Stainless Steel Vent Approved
Mounted & Wired Flow Switch
Honeywell RM7800 Flame Safgeguard
Outdoor Installation
Low Nox
*up to 96% AHRI