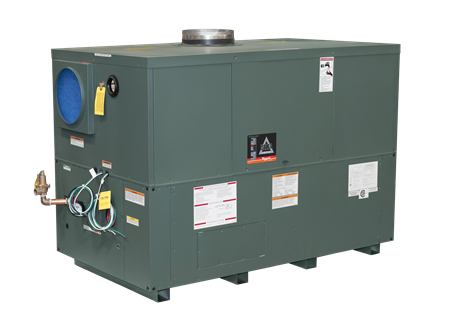 Delta Limited® series is based on the same basic design as the Hi Delta® product line. A reduced set of features and options provides rock-solid heating at a reduced cost.
Key Features
Third-party certified under ANSI Z21.13.
Glass-lined cast iron headers with copper finned tubes.
All sizes offered for natural gas or propane.
Pump-off delay, fixed at 300 seconds.
T&P gauge.
Flow switch.
Manual-reset high limit, 240F max.
Low gas pressure switch.
Hot surface ignition with a 3-try lockout.
Outdoor trim.
45# PRV on size 399. 60# PRV on all other sizes.
Auto-reset high limit standard on H4-399B only.